sumida school excursion guide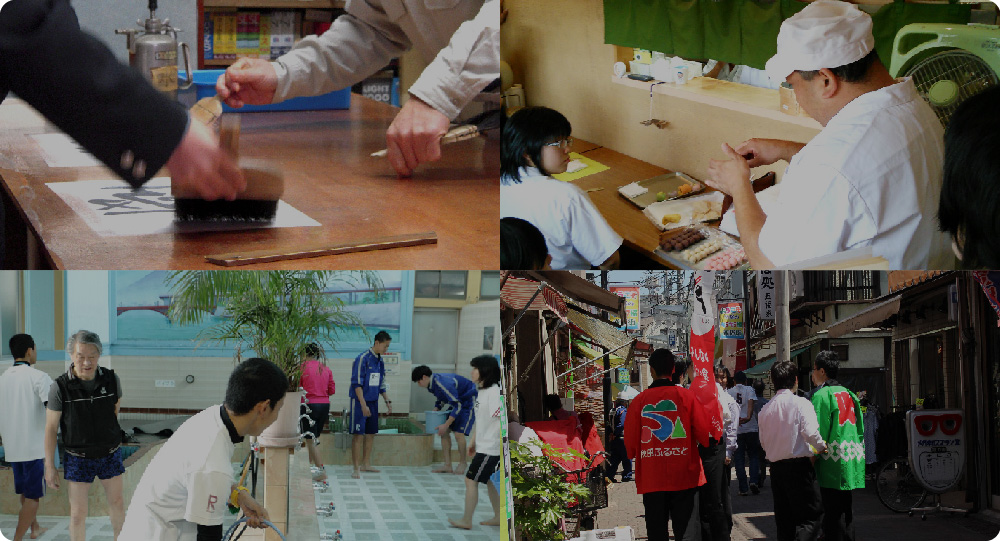 We stay to think
Corner or school excursion
To all of you thinking of school excursion
Online on-site training example in corona evil
Conduct of on-site training by
example 1

"Gakushuin elementary course" state ZOOM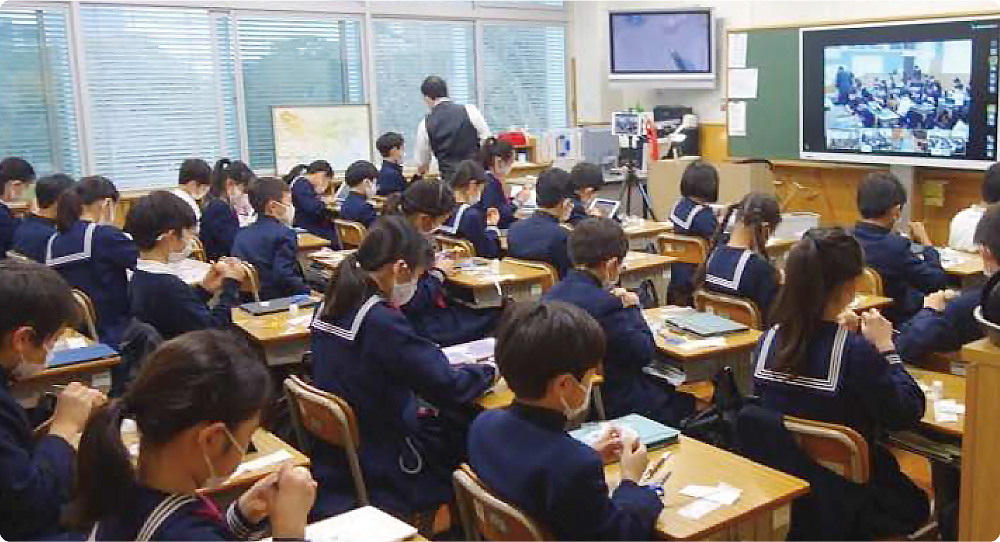 School name
Gakushuin elementary course
Experience-based day
Tuesday, March 2, 2021
Time
It is about 105 minutes from 13:00
The number of people
132 people
Venue
Classroom (four classes) of child ⇒ school
Lecturer ⇒ Sumida-ku Sangyo Kanko Plaza Sumida Machidokoro "interchange space"
Experience-based contents
Edo kimono-dressed wooden doll Tsukada studio
amabie strap production experience and peace by boss


Impression of child who experienced
Child impression 1

I was tense very much before making amabie. Okay, place where grain of wood was crowded was fun when we made. Teacher showed Tsukada amabie which I made using tablet. Then it was possible better and was going to try hard as Tsukada praised saying it was saying "today's children are very good.". We had a very cute finished amabie.

Child impression 2

When grain of wood was crowded, we had a hard time in place to cut cloth not to protrude. Tsukada concentrated on place hardest to please and part of bill which said in particular and was glad as grain of wood was able to be crowded neatly. We think that there was beautiful, pretty amabie simply because Tsukada told carefully little by little. And we were glad that we could feel history of traditional craft which followed from the old days. It was studied very much so far as there were few opportunities when we touched thing handed down from the old days.
To school wanting Tsukada studio on-site training by ZOOM
Introduction of "flow until conduct"
1.Prior meeting with teacher and experience

①To teacher of charge, studio or tourist association came once beforehand,
 1.Meetings such as schedules
 2.Introduction of craft more traditional than boss
 3.As I would like support of child, student during production at school, you produce to teacher, and please experience.
 nadoni, please cooperate.
②For confirmation of ZOOM environment, we carry out test that ZOOM leads to beforehand
③As, in amabie strap production experience, color of cloth is available, beforehand to child, student
 We can meet requirements if you can take hope (within two weeks before experience-based day
 Please contact;).
 I send tool to use in base and production by courier service by the day before on experience-based day.
 ※About tool, please return after the end for rental.

2.Experience-based daily allowance day

①5-10 minutes before on-site training start, we perform connection of ZOOM and confirmation.
②Experience-based start (120 minutes) ※At experience-based time and peace time, please consult.
 ・Greetings (around ten minutes) from lecturer (boss)
 ・Start (around 90 minutes) experience-based after the greetings
  Lecturer is taught how to make to in ZOOM  
  It progresses while confirming progress of child, student
③After production, we take a break (discussion with school)
④Peace by lecturer (boss) and questions and answers (around 20 minutes)

3.After experience, it is returned rental tool

(please return to school-like ⇒ experience studio)
Conduct of
example 2

"Chuo University Suginami High School"-like home delivery of cooked foods learning
School name
Chuo University Suginami High School
Experience-based day
Tuesday, January 12, 2021
Time
It is about 45 minutes from 10:00
The number of people
30 people
Place
In classroom of school (one class)
Experience-based contents
Edo letter atelier wound art building
It is premise that has you carry out on-site training in Sumida-ku and we go to school and make peace with
We introduce type of letter or characteristic of Edo letter
---
Sumida-ku located in downtown area of Tokyo, the east bank of the Sumida River is town where tradition and culture from the Edo era breathe. Tokyo Skytree ® proud of new Landmark, altitude of 634m to Sumida-ku started a business on May 22, 2013.
"Sumida-ku" was existence to be hardly given in koho for destination of school excursion until now. However, in fact, destination of school excursion includes a lot of suitable places in Sumida-ku. At first, it is "manufacturing experience" to make industrial products only in folkcraft and Sumida-ku conveying the skill of artisan who has been inherited from the Edo era in now with hand of oneself of student. Experience to get by instruction directly from craftsman of folkcraft can expect big effect from aspect of career education with original work which is exclusive in the world.
In addition, about much peace learning adopting as program of school excursion at school, we offer visiting old battlefields guided tour.


In addition, we can listen to first-class performance in first-class hall in visit of sale Edo Tokyo Museum at mall that is full of the old downtown atmosphere with exhibit which actually has abundant, "sumida torifonihoru". In this way, Sumida-ku can be right called "the town having abundant material of learning".
"We connect", and "we polish up" is teikukotoga, mission of Sumida-ku Tourism Association "we dig up" in material of school excursion in this way. Is fantastic for student by all means, is also so
We are convinced that we can offer school excursion to remain to be. We look forward to town where genuine article is valid while the Tokyo Skytree is built, coming to Sumida-ku.