Tokyo Skytree Sumida inhabitant of a ward allotment rate from April 1, 2019 with one of the following
We revise ri.
As well as to this, you can enter at rate of 30% discount equivalency of today's ticket and,
Set ticket of sky wish deck (350m), sky wish corridor (450m) is new from this time, too
We did. In the case of the ticket purchase, the presentation of certificate is necessary
As it becomes, please offer this.
■ Conduct day: April 1, 2019 ...
■ Target person: Only as for Sumida inhabitant of a ward
■ Certificate: (driver's license, resident's card, passport, health insurance card, student identification card with mention of address)
■ Ticketing place :The fourth floor of the Tokyo Skytree ticket counter
1.Revision rate * lower berth () is normal today's ticket amount of money.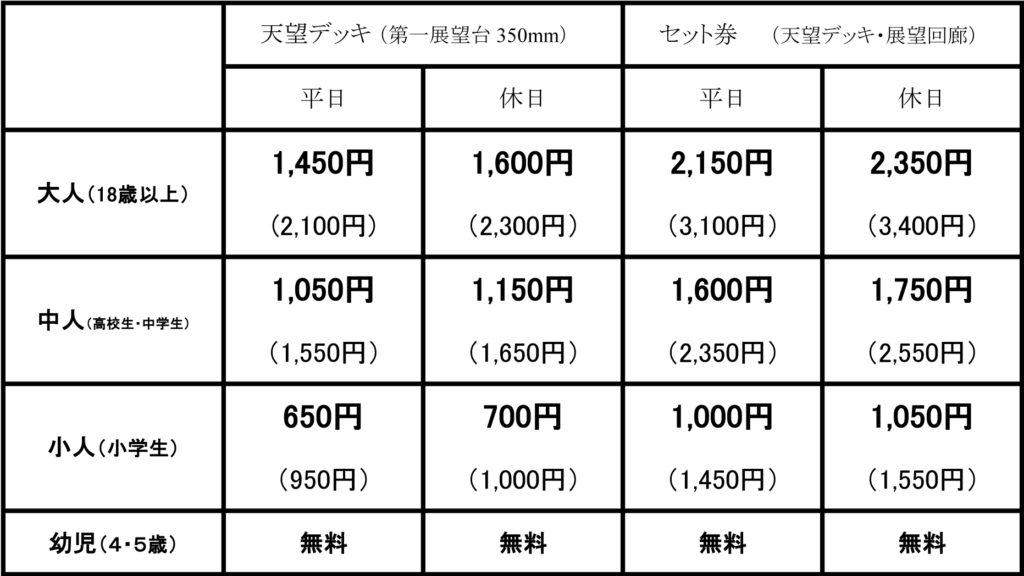 When preschool, it is free at 6 years old.
Advance reservations are not possible.
When he/she purchases by net reservations, inhabitant of a ward discount is not applied.
Person with a disability discount, group discount with other discount cannot use together.
The purchase number of people does not include limit, but intend toward the inhabitant of a ward, of number of purchase share
Identification card is necessary.
Before thing cannot buy at a time. All the one to enter is ticket cows all together
Hmm, please purchase at tertoday's ticket release window.