We walk Forty-Seven Loyal Retainers withdrawal route
Guided tour
Guided tour that popular tours of full thanks "walk Forty-Seven Loyal Retainers withdrawal route" every year
It is held. sumida sees the sights of fantastic way which the Forty-Seven Loyal Retainers reviving after time of 316 years walked
But, we guide. Can enjoy to Chushingura fans more this year,
We offer "happi coat of dandara design" in particular! Furthermore, we attach souvenir.
We look forward to much participation.
The date  : Friday, December 14 15th Saturday 16th Sunday
The departure time : 9:45 (we accept for ten minutes.)
Starting place : Ryogoku tourist information center (Ryogoku - Edo -NOREN)
Dissolution place : Tsukiji Honganji (13:00 plan)
Entrance fee  : 3,000 yen (per person)
Inquiry: Uekusa (Uekusa), Shimodaira (Shimodaira)
☮ 03-5608-6951 fax 03-5608-7130
Application in WEB is the bottom.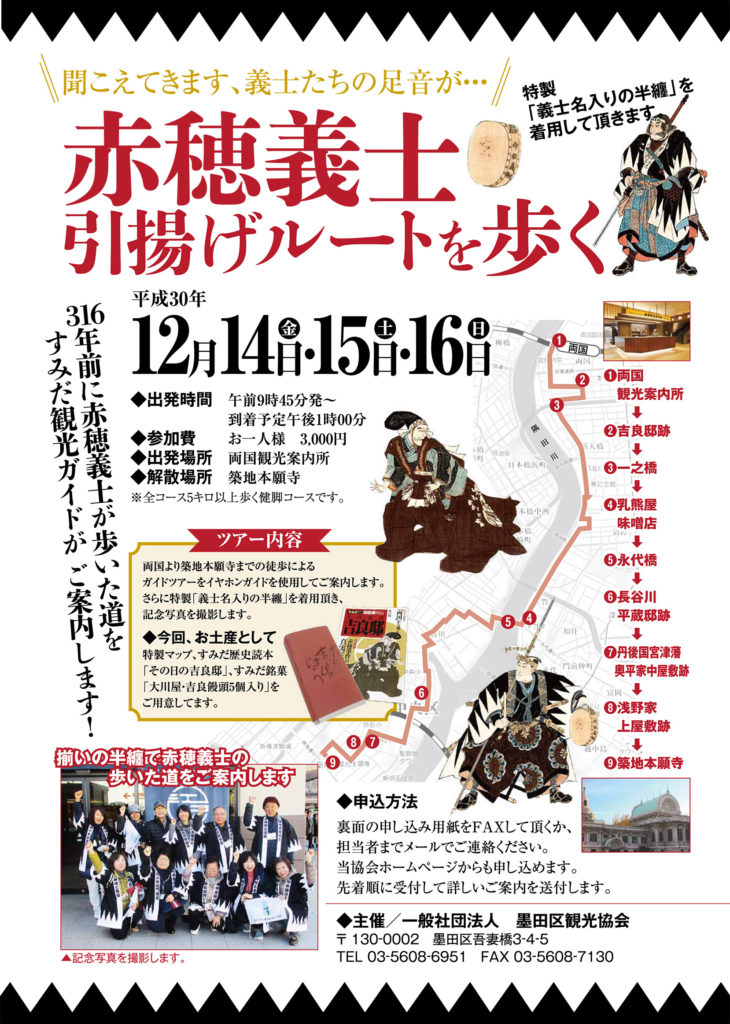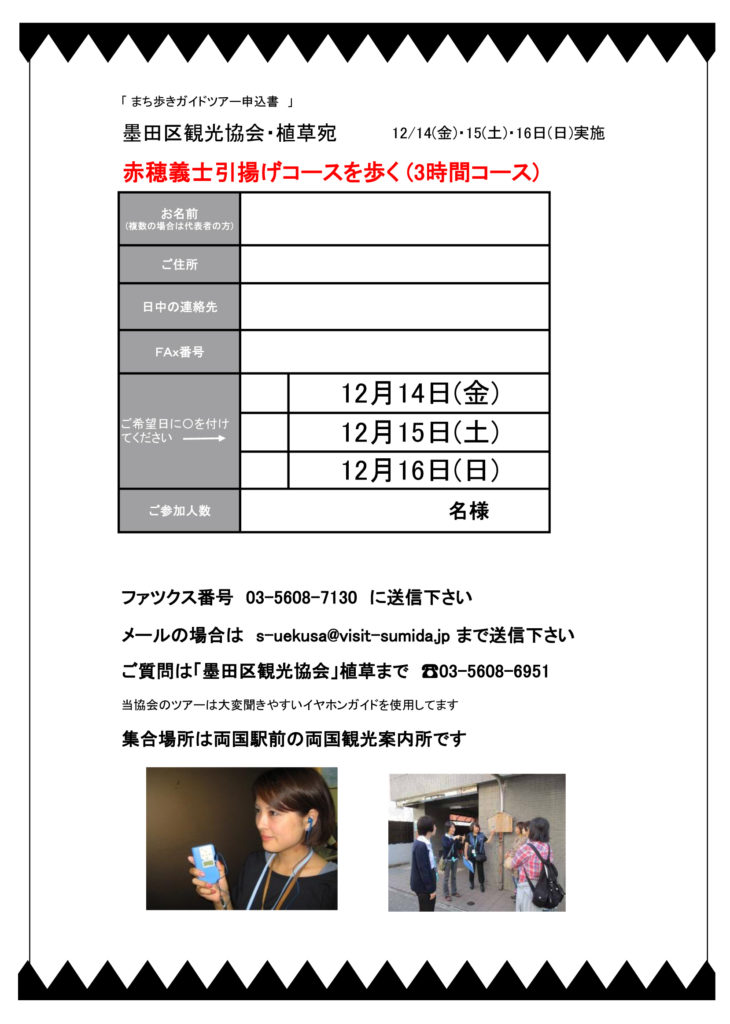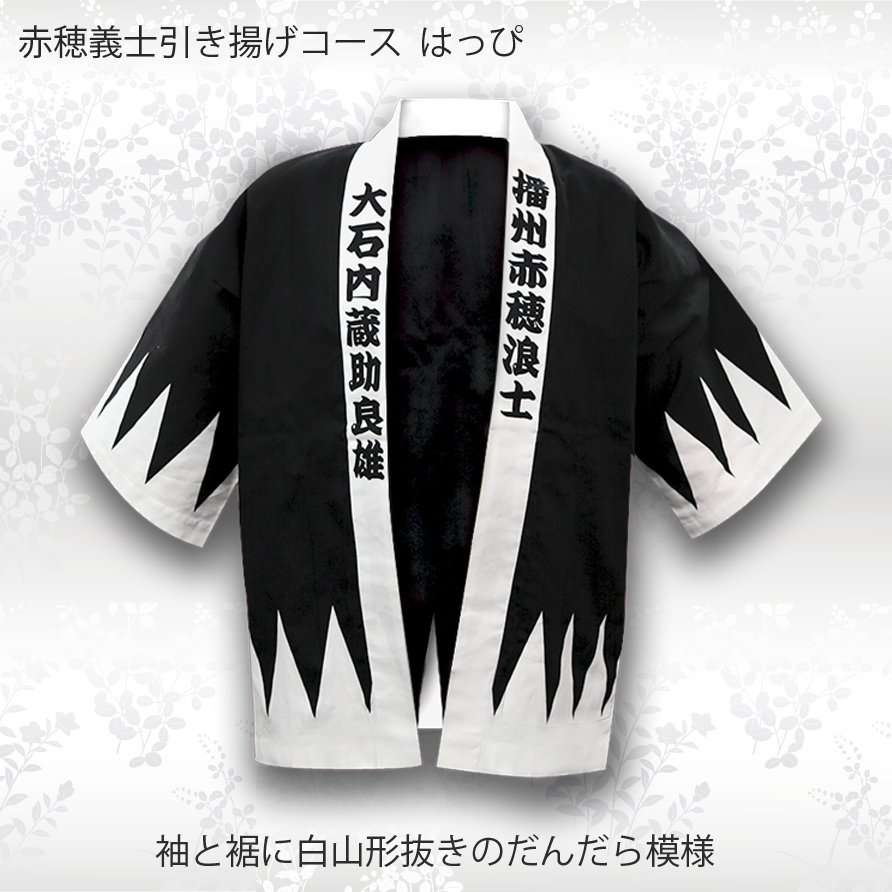 We would like application from the following from WEB.