Town walk tour
[
Bus, parking lot
]
Circulation bus in Sumida-ku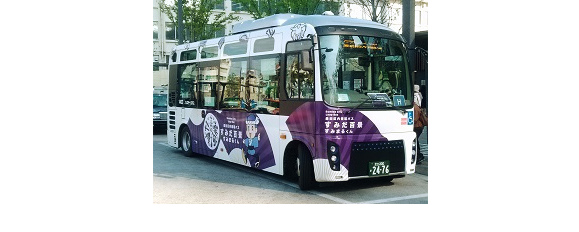 sumida hyakukei sumimarukun, corner phosphorus
We operate the northeastern part, the northwestern part, 3 routes of the southern part from Oshiage Station.
Please use for outing to tourist attraction in ward.
Rate
100 yen for adults (more than junior high student)
50 yen for children (primary schoolchild)
Daily ticket
300 yen (3 routes daily free-to-ride)
Transit ticket
On the day transit is free once at limit Oshiage Station stop
Parking lot information
Sumida Park parking lot
It is parking lot of ward-operated to enter medium-sized car, large car.
There are temple or hiromefukuji with long life in neighborhood.
Detailed information
The use time
7:30-18:30 (as for the use overtime, impossible putting in and out of vehicle)
Parking number
Medium size, 20 large car five/compact cars
Charge

Medium size, large car
We are free of charge until first 30 minutes. After that it is 400 yen every until 30 minutes
Compact car
We are free of charge until first 30 minutes. After that it is 100 yen every until 30 minutes

But 2,000 yen is added to use of the use overtime in addition to predetermined charge in 1st.
Parking lot reservation of medium-sized car, large car came to be possible.

For more information:
Address
5-6, Mukoujima, Sumida-ku, Tokyo